Post by sevryn on Jan 6, 2013 2:37:58 GMT
Basic Information
Name
: Aiden Corvo
Nickname/Alias
: Ares
Age
: 19
Gender
: Male
Race
: Human
Height
: 5'10"
Weight
: 165
Affiliation
: Pirate
Rank
: D (if i remember right that's what we start at)
Personal Information
Vessel
: none
Hometown
: Bausyer Island, East Blue
Physical Description
: He has tattoos under and above both eyes that go straight down and are black outlined with a red inside and tattoos on both arms of chains wrapping around them. His build is pretty skinny but rippled with muscle, not extremely bulky but prominent enough to notice right away. He wears his white hair in a spiky fohawk manner. His eyes are a deep red with a silver outline.
Clothing
: The clothing he wears is made out of a light and flexible material that covers his chest and shoulders but it leaves his abdomen open and unprotected but the sides come down the the end of the ribs, the arms are covered to just past the elbow. His clothing has a hood that he wears almost constantly, along with Capri type pants that are not tight but not baggy that go down to mid shin. He wears wraps on his hands that reach halfway to the elbow and on his legs that cover up to his pants. He wears combat style boots that reach about mid shin.
Picture
: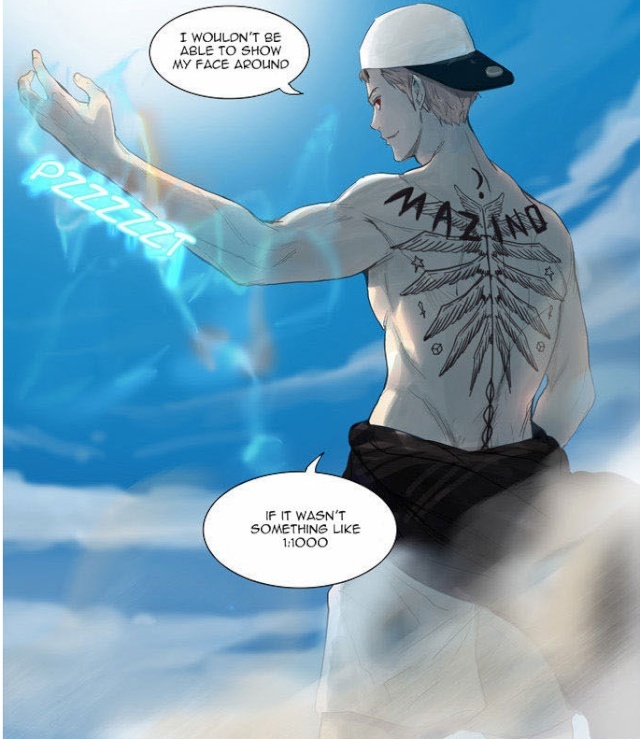 Personality
Aiden likes to keep to himself mostly, doing his training and battles solo style. He wont hesitate to show someone he has a problem with them. He is quick to anger and just as quick to act violently, though he is trying to overcome his rage issues. He thinks of himself as the strongest and it shows by the way he talks and acts, talking to people as if they are "lower" than himself. He walks around with "power" in his stride. He loves to fight and provokes people hoping they will come at him so that he may show his power off. Aiden has a hard time getting to know people and and even harder time letting his guard down around them, but when he does he has a very strong sense of justice and honor, he will not betray or hurt those that he has chosen to be close to him.
Likes
: Fighting, women, power, honor,
Dislikes
: weak people, people without honor, being arrested
History
Aiden was born into a family of hired assassins, they trained their youth from the age of 5 to be able to kill without remorse, pity and most of all mercy. They taught him to never hold back, to never surrender and to never give up. But they taught him too hard
Aiden was bad at learning in his early years, soon training lessons became beating lessons, for if he failed he would be taught a lesson he wouldn't forget, pain. At the age of 7, only 2 years after his training he was put into the martial arts dojo because his family didn't believe him up to the ability to be taught by them anymore
When he was moved to the dojo he was very quiet at first then becoming violent and unruly, fighting with anyone that mentioned his family or upbringing. He finally became a true martial artist when he was 15 and ended up being kicked out of the dojo, no one wanted their children in the same class as the kid that hated everyone and would hurt whoever was in his path at the time.
After he was kicked out he had no where to go, he ended up living outside of the village and trained himself so that one day he could find the strength to return to his family, but one day a man came by his makeshift hut and saw his bruised and battered body from training and requested that he come to his house to recover. Aiden did not trust him but could not pass up the offer of a warm bed and food, so he went to the mans house. After staying with this man for about 3 years he had come to love and trust him, treating him like a real father when his family came back into the picture, furious that during his stay there the man had given him the genshuku genshuku fruit (gravity gravity fruit) that they had sought for themselves since even before Aiden was born. They showed up in the middle of the night and made no sound.
Aiden had stayed away at a small campsite that night and walked back to his house to find blood everywhere, they had made a mess out of the old man. He went into a rage and his devil fruit ability made an appearance, he started destroying anything and everything nearby until the house was falling apart. When he cooled down he brought the mans body to the waterfall he trained at regularly and buried him.The only thing he kept from that place was that mans necklace. He had his arms and face tattooed, lines down his face starting above the eyes symbolizing the tears he shed for this man that was like a father and chains around his arms symbolizing that he would never be free from the hatred that consumed his soul, only to be broken by death, each link in the chain unfilled until someone has paid the price for the death of the man, the only person he had ever trusted or cared about.
Extra Information
Extra Clothing
: A black cloak that is outlined in white that he wears while traveling.
Extra Weapons
:
Name:
Cataclysm
Type:
2-handed sword
Use:
Weapon.
Specific Ability:
Aiden is able to with concentration push gravity through the sword to make a stronger cut that travels further than the end of the sword. (kinda like what hawkeye does but nowhere close to as powerful)
Appearance:
Shaped like the picture but the main part of the blade is black and the edge is white also where the guard would be is a 1 inch black metal guard but is very small like in the second picture(only this and the handle is referenced by the second picture). The handle is a bone white wood and wrapped in black and is round instead of rectangular(like the second picture). The blade is 30 inches long and the handle is 10 inches long. The scabbard is a deep ebony black wood with white wood inlays as lettering on both sides that says Cataclysm in the same lettering as the third picture. The top inch on the scabbard is a white metal that fits perfectly to the piece on the sword. There is a hole at the top edge at the end of the sword that is about 1 inch in diameter along with a deep blood groove on both sides which is a deep crimson color.
Relationships
: none
Special Skills
Name
: Genshuku Genshuku no mi (gravity gravity fruit)
Description
: Devil Fruit
Devil Fruit
: Parmecia
Devil Fruit Control
: (For RP sake i think i may need to make my own gravity measurement scale so that everyone would know the exact power and it could be downgraded from using G's since they have such big differences between each G and this way there can be an exact scale for the pressure, so here it is) measured in Zils
Zil Scale 0 Z's- No gravity-
there is no gravity so everything in the area is suspended in the air and can cause no damage on its own.
1 Z- Low gravity-
Lower gravity that about halves the normal weight and anyone and everyone can withstand it and can cause no damage on its own.
2 Z's- normal gravity-
normal everyday gravity and can cause no damage on its own.
3 Z's- Light gravity-
Gravity that that adds what seems like the weight of 20kgs. Causes slight discomfort but does little to movements, can cause no damage on its own.
4 Z's- considerable gravity-
Gravity that adds what seems like the weight of 50kgs. Causes discomfort and slightly hampers movement. can not cause damage on its own.
5 Z's- Heavy gravity-
gravity that adds what seems like the weight of 100kgs. Causes discomfort and hampers movement. Can cause slight damage on its own if endured for extended periods.
6 Z's- Dense gravity-
Gravity that adds what seems like the weight of 150kgs. causes a lot of discomfort and puts enough force on a person to put them on their knees. Can cause slight damage if endured for a small period.
7 Z's- Massive gravity-
Gravity that adds what seems like the weight of 250kgs. Causes large amounts of discomfort and greatly hampers movement, would put enough force to make someone struggle to stay kneeling. Can cause decent damage if endured for a small period.
8 Z's- Destructive gravity-
Gravity that adds what seems like the weight of 400kgs. Causes massive discomfort and almost impedes movement. Puts enough force to lay a person flat. Can cause large amounts of damage if endured for a small period.
9 Z's- Catastrophic gravity-
Gravity that adds what seems like the weight of 600 kgs. Causes incredible amounts of discomfort and makes moving almost impossible. Puts enough force to push something into the ground almost a foot. Can cause massive amounts of damage if endured for a small period.
10 Z's- Cataclysmic gravity-
Gravity that adds what seems like 1000kgs. Causes enough discomfort to make people pass out and makes moving impossible. Puts enough force to push something a full meter into the ground. Can cause lethal damage if endured for a decent period.
This is based on "normal" people.
(This is as far as i got with the scale, i can redo if needed and admins and mods can decide on the length of "small", "decent" and "long" periods of time)
also im not sure what level i should start out at so ill leave that decision to you guys as well.
I do not know what the rank requirement would be for each of these or how else i could obtain the levels so if you could please help with that also

(sorry theres some things on here im not completely sure about)
Level 1 - Just eaten
As the user has just recently eaten the fruit they do not hold much control over it, only able to use during extreme emotion or concentration. The area that is affected is a 10ft sphere around him (ill just refer to this as the "bubble"). At this level he is able to produce gravity from 0 Z's to 3 Z's and can only make the gravity go downward. The user must use both hands to control the gravity at this level and extreme concentration allowing for no other action other than talking while doing so. The user must say "bubble" before he can use the power of the fruit and the bubble is a dark purple color (basically just a copy of what the ope ope no mi looks like when its being used but dark purple)


Level 2- Small knowledge
The user has a very limited knowledge of the devil fruits power and now the "bubble" is now a 15ft radius. He can produce gravity from 0 Z's to 5 Z's and can now not only make gravity go downward but sideways as well and can also focus the gravity to a smaller area to make it more lethal. The user can now use 1 hand to control the gravity but has a little more control with 2. He requires decent concentration with one hand allowing him to move and talk along with simple attacks(jabs, sword thrusts and so forth) while doing so.

Level 3- Mediocre knowledge- Current
The user has gained enough knowledge about the devil fruit to consider him trained. The "bubble" is a 20ft radius. He can produce gravity from 0 Z's to 7 Z's and now can make the gravity go upwards and sideways as well. The user must still use 1 hand to control. He requires a small amount of concentration to use allowing for most normal attacks(punches, sword slashes and so forth) and walking while doing so.

Level 4- Expert knowledge
The user has trained his devil fruit power enough to be known as a master. The "bubble" is now a 25ft radius. He can produce gravity from 0 Z's to 8 Z's. He now has the ability to split his "zone" into 2 halves allowing each hand to control a different direction of gravity or a different force of gravity. He requires little concentration to use allowing for the same attacks but faster movement while doing so.

Level 5- Master knowledge
The use has become more than a master at the powers of the devil fruit. The "bubble" is now a 30ft radius. He can produce gravity from 0 Z's to 9 Z's. He can now split his zone into 4 sections but requires absolute concentration. He also can now do simple gravity (0 Z's to 3 Z's) without his hands but must say what direction it is going according to his position (left, right, up, down). He requires very little concentration allowing for the same attacks and even faster movement (almost full speed)while doing so.

Level 6- Masterless knowledge
The result of many years of seclusion training in an area of high gravity, he has become one with the fruit and knows its powers every detail. The "bubble" is now a 35ft radius. He can produce gravity from 0 Z's all the way up to 10 Z's. He is able to "condense" the "zone" of gravity into a sphere about the size of a volleyball and can throw it, this requires a decent amount of concentration and both hands. He does not require hands to use the gravity up to 5 Z's. He requires almost no concentration to use and can do the same attacks but move at full speed while doing so.
(i can add some Z's so as to make the final level further away then just level 6 if needed and also i just want to make this fruit work so ill change anything to make this work even if that means making it underpowered)

Rp Sample
: I just pasted a post of mine i did on another forum i play hope you dont mind, also there is slight swearing so please tell me if that is not allowing in IC
The fuck??? Aiden thought to himself as the man dropped under his attack. The man started bringing his knee up but aiden saw the movement and x'ed his arms over his chest as he continued moving and slightly hopping. The mans knee nailed his arms and pushed him back about 2 feet and the man yelled at him. What the hell do you think im attacking you for dumbass, you think you guys can just jump me out on the street and think i wont pay you back just cuz your marines? Aiden laughed at the man and lowered his stance.
He noticed the door was still open and there were more people outside. Shit, i knew there wouldnt be just one but still. gotta do something about them joining in. aiden thought as he twisted and planted his right foot and roundhouse kicked the handle on the door hoping it would slam right in this guys backup's faces. Ohhh look at that now its just 1 on 1, guess you cant gang up like you guys did before. But something was off, this guy was wearing a marine uniform and definitely didnt give off the "marine" type of sense. He looked like an animal at a zoo, the ones that were captive after they had been in the wild, the ones that had that look in there eyes that any chance they got they would throw everything away for another chance at freedom. Ready to put their lives on the line to get what they want. Aiden snapped back into reality, this man was dangerous and he needed to get further away from him.
AIden threw a left handed hook as a distraction hoping the man would dodge in which case he would continue the rotation and jump aiming a kick straight at the middle of the mans chest to put some distance between them, but as he threw that punch he pulled it lessening any damage it would cause. He saw that this man had handcuffs on, what was going on here? A marine with cuffs? He needed answers and he needed them now. Hey!!! Why are you wearing cuffs guy? I dont usually see marines being put in jail, so you better give me an explanation! Aiden said to the man as he hopped back a couple feet and bent his knees a little dropping his stance and barred his teeth to the man, a habit formed at his homeland as a sign of aggression and an act of intimidation. Answer!!! Aiden said, but it came out as more of a growl than anything seeming like words.